365 Eyes Original Painting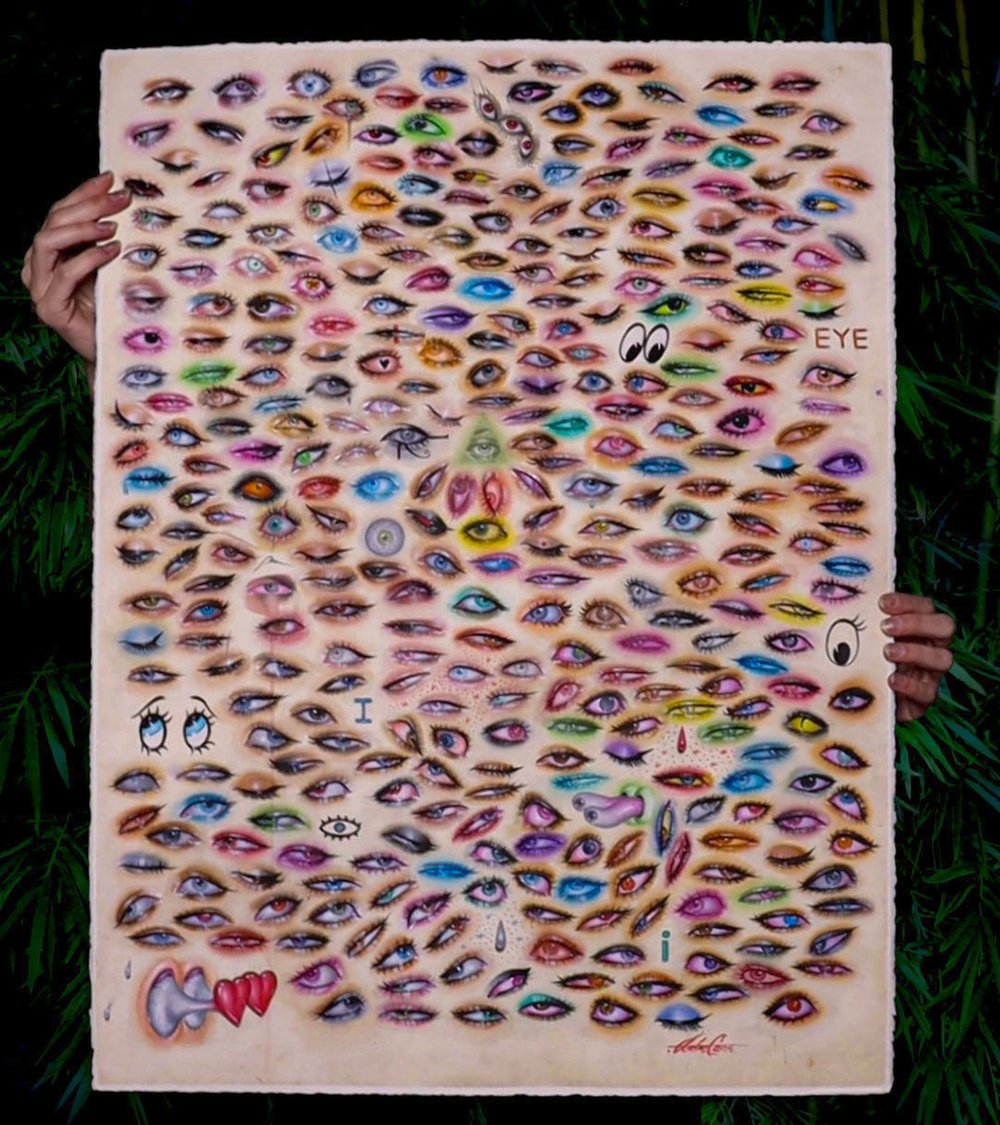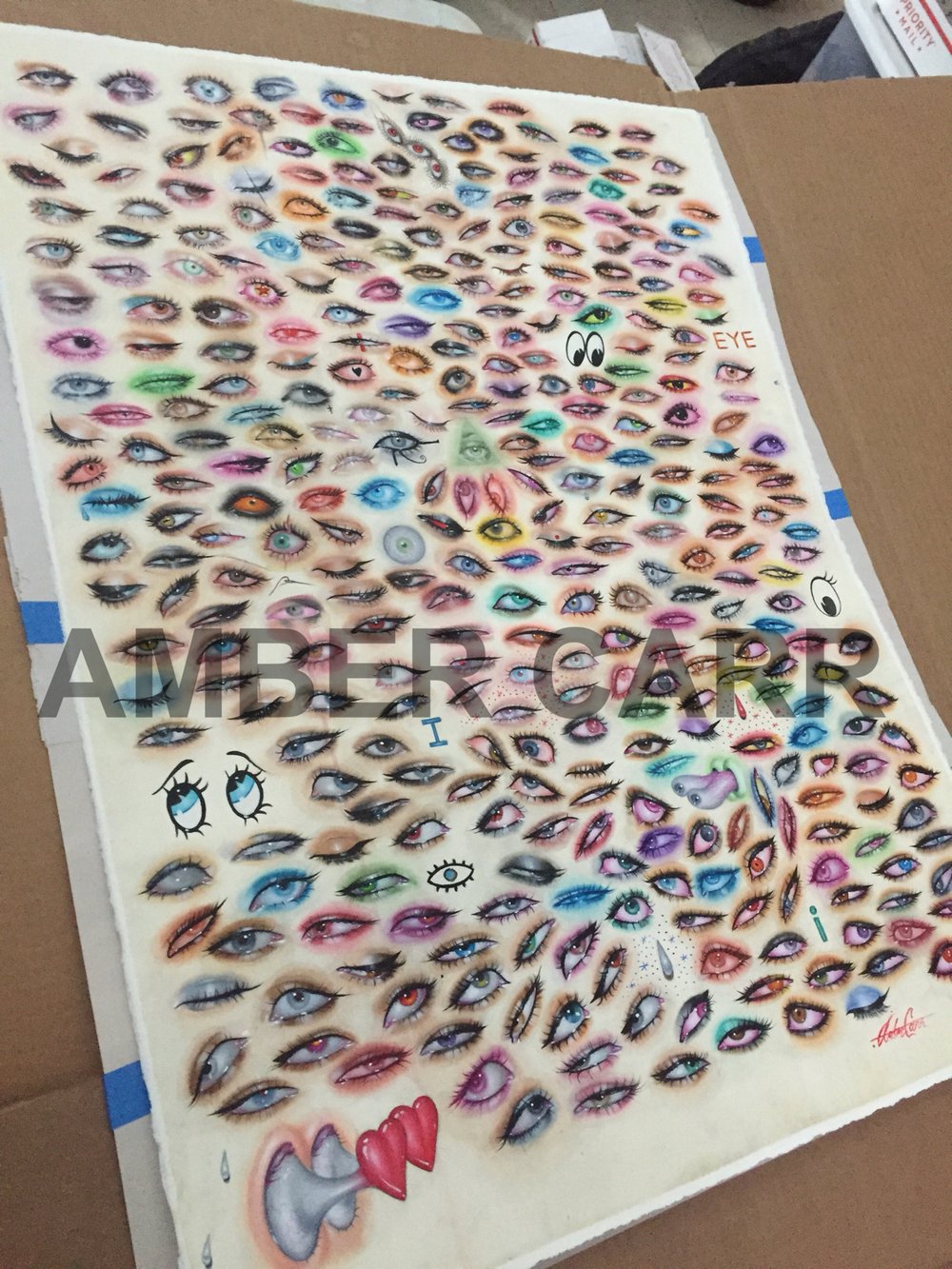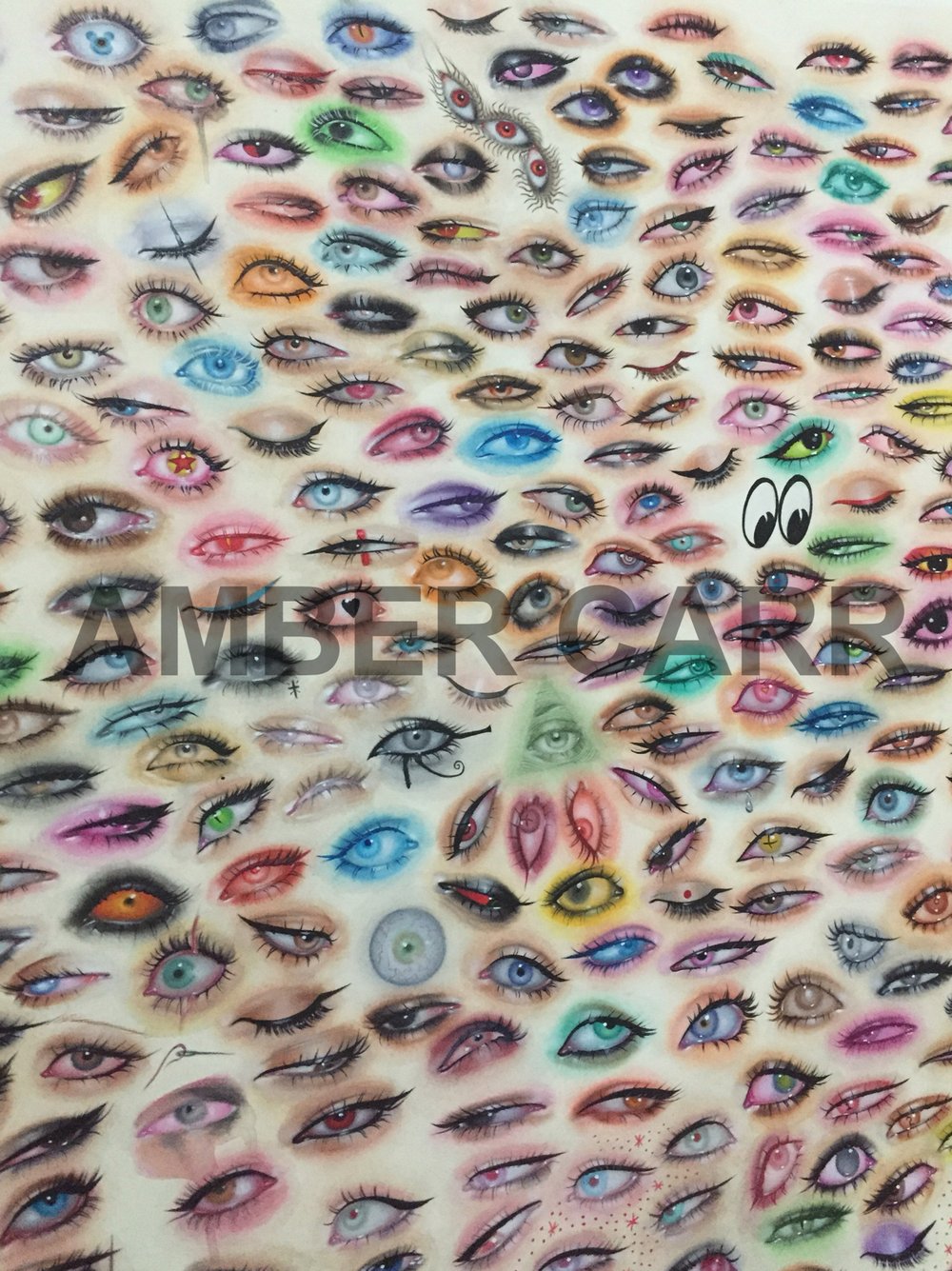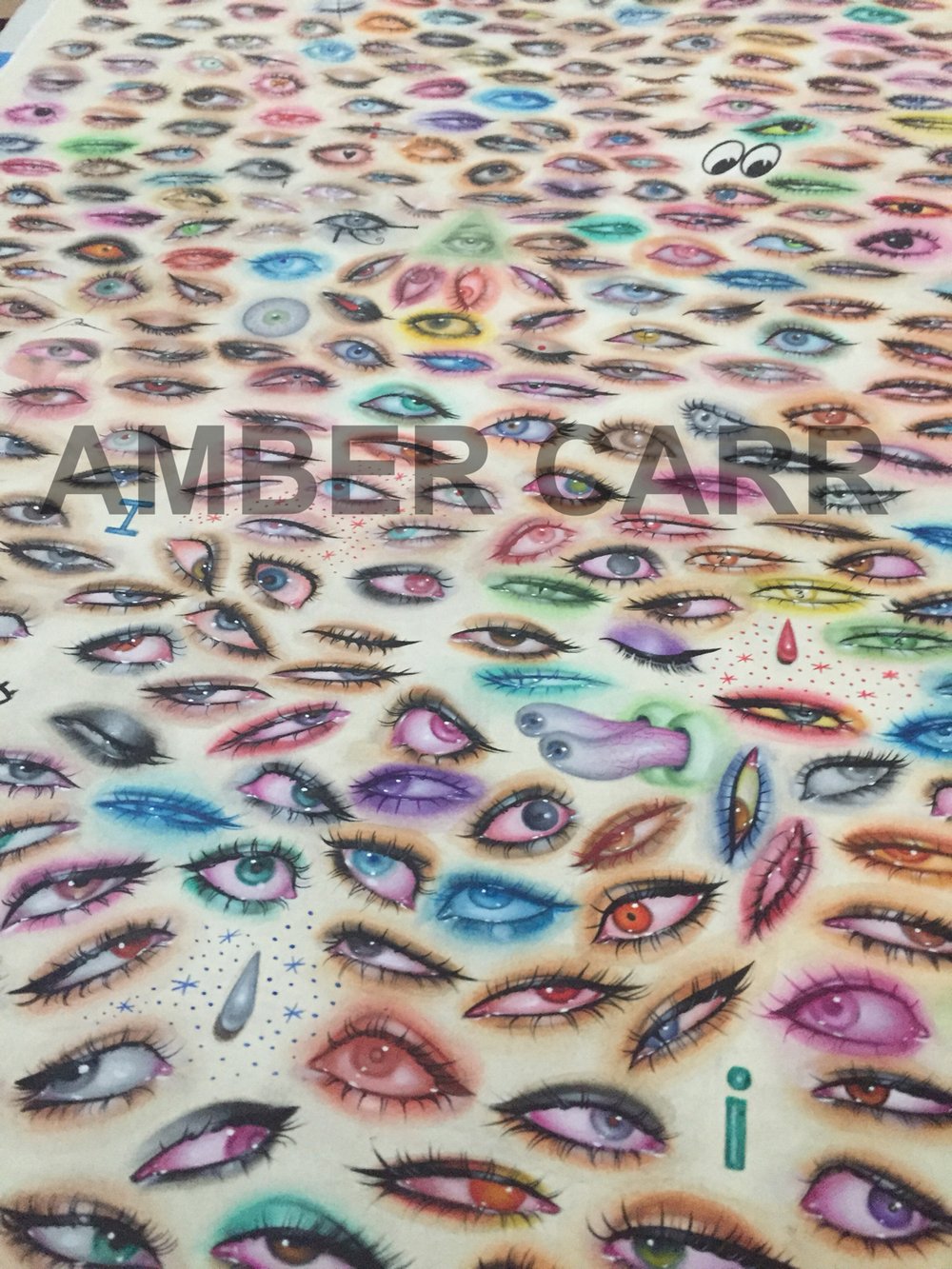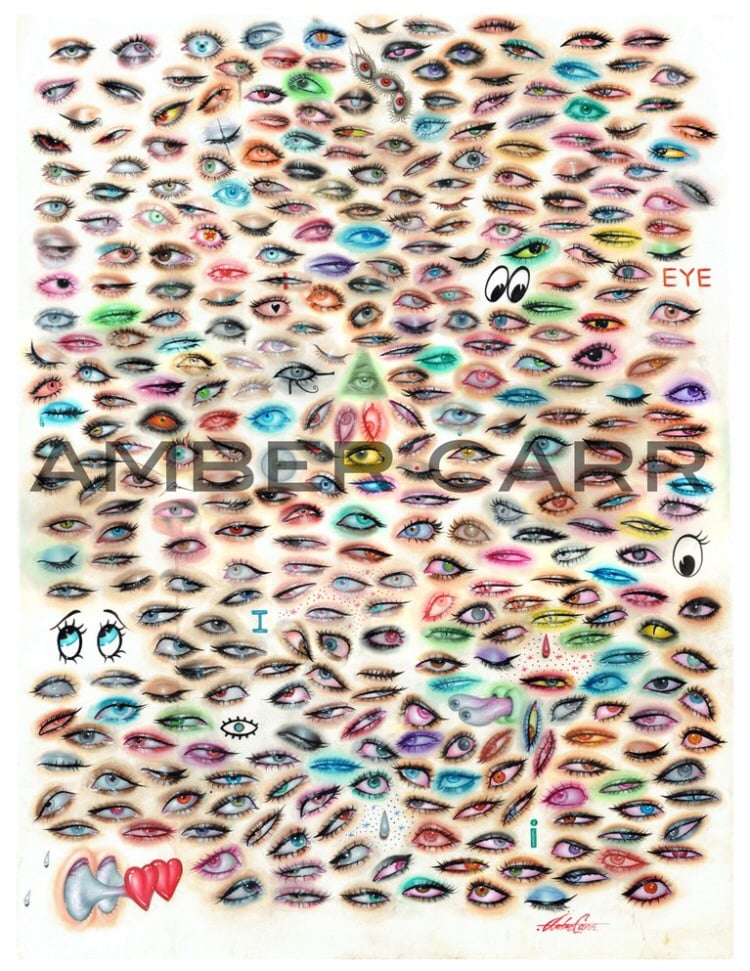 "365 Eyes" is painted on 100% cotton rag 160lb hot pressed watercolor paper.
It measures 22" x 30" with room around the border for framing.
It is varnished with clear satin UV protective varnish.
This painting was a tremendous undertaking, taking the entire year of 2017 to complete. I painted one eye per day (sometimes more, oops) so there are actually over 365 eyes on this painting.
It was a labor of love that I will not be repeating.
Please note that the watermark is on the web images only, not the painting itself.
Thank you for following this project.
© Amber Carr. All artworks on this website are copyright protected with all rights reserved. The artworks on this site may not be printed, re-distributed, reproduced, posted or published elsewhere, modified, or otherwise used in any form without written authorization.